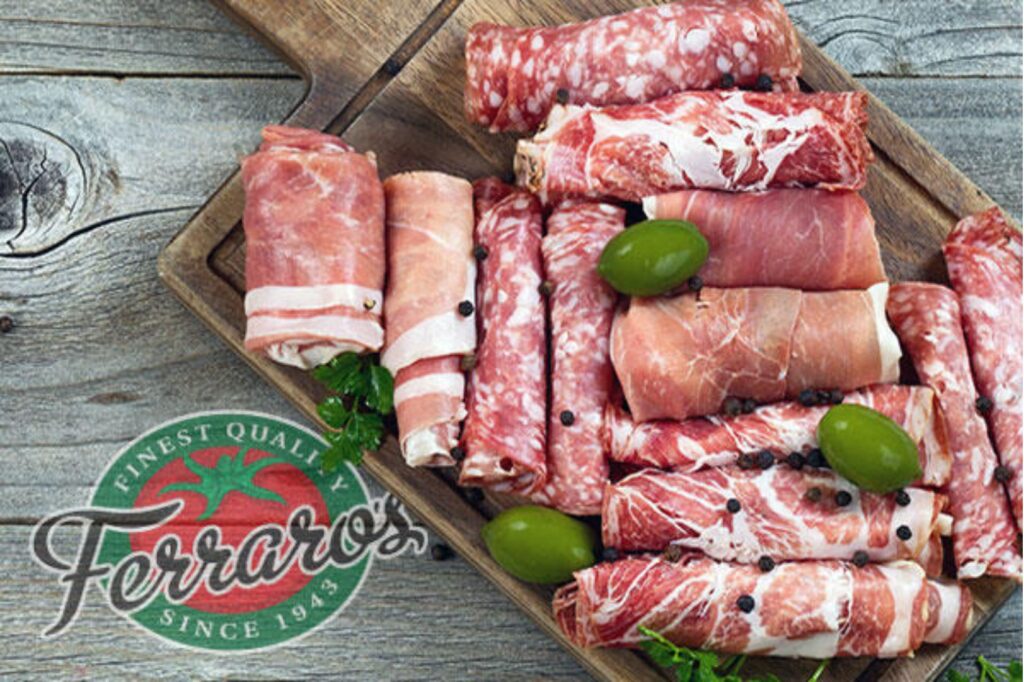 Our Deli carries a huge selection of cold meats, Grab-n-Go meals, sandwiches, soups and salads.
Cold meats include ham, roast beef, turkey and imported salami. Ask for Ferraro's Baked Ham, Turkey and Beef.
These varieties are flavoured and baked in our kitchen, using fresh ingredients and contain no preservatives.
Want to pick up a quick lunch?
Try our made-in-store Grab-n-Go Meals, Sandwiches, Panini Sandwiches, Soups and Salads.
Would you like to order a Deli Tray for your next occasion?
Our Deli (Trail and Rossland) has a selection of tray and platters available to order for your next party, luncheon or reception.
Choose from Meat & Cheese Trays, Cheese Only Trays, Meat Only Trays, Fruit Trays, Veggie Trays, Pickle Trays or Sweet Trays.
Be sure to order fresh baked buns to accompany these trays!
Deli Trays may be ordered by calling: 
Trail (Deli): 250-368-5558
Rossland (Deli): 250-362-5206